Facebook for Kindle Fire
KoliTech Nigeria
---
Home
|
General
|
( 1 )
|
Subscribe
Posted by
Felix Okoli
on Friday December 27, 2013 at 20:43:1: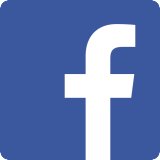 If you are using a Kindle Fire tablet and also have a Facebook account, there is not reason why you have to separate the 2 of them anytime you are connected to the internet.When I first got my Kindle Fire hd tablet, it came with some basic apps which were good enough for checking emails, browsing the web and shopping. However, a visit to your appstore can really open up many other options to you as you would be overwhelmed by the amount of apps you can find on the Amazon store.Among the best free apps you can find from Amazon's appstore is a Facebook app. It is basically a Facebook app for Android devices like the Kindle. Once installed on your tablet, you'd be able to access your Facebook account anywhere you are and if you are connected to the web.A Facebook app for Kindle fire tablets can
be found here
.How to download and install
===========================
All it basically takes is the following;
- Go to Apps > Store
- Search for Facebook
- Click on buy(It's basically free
- Allow to download
- After download, open the app to install
- Enter your Facebook username and passwordNow you'd be able to access your Facebook just by going to Apps > Facebook whenever you are connected to an internet service.
Get Facebook for Kindle Fire
---
Comments: