Why you should buy a Samsung Galaxy S5
KoliTech Nigeria
---
Home
|
Phones
|
( 2 )
|
Subscribe
Posted by
Felix Okoli
on Wednesday April 9, 2014 at 17:11:18: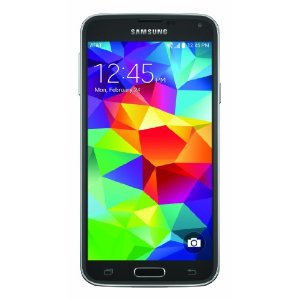 When it comes to the latest and best Samsung galaxy S series smartphone as at the end of Q1 in 2014, the Galaxy S5 is it and it's coming just in time for Easter.The release date is set at April 11, 2014 and pre-orders are already piling up. What makes the Samsung Galaxy S5 phone so special that one would want to have it?Well there are a lot of things this Smartphone can do which would appeal to you such as the following:It has got a 16MP rear Camera that is fast focusing. It also has a 2MP front camera
It allows you to edit photos almost as soon as you take them
It has a heart monitor that responds to your touch
It has a secure fingerprint scanner that offers more security for your phone. This means you can lock it so that no one can unlock it without your fingerIt allows you to download files faster and also browse faster
It can connect to both LTE and Wifi connections
It has a 5.1 inch HD display for watching movies
It comes with an improved battery life that can last up to 24 hrs using Ultra Power Saving Mode for a least receiving calls and texts.
It has dual front stereo speakers with built in amplifiers
It allows you to use Bluetooth connections for sharing files. Why not?
It can make use of VPN connections
It can play a variety of sound files such as AAC, AMR, AWB, FLAC, MP3, OGG, WMA/ASF, 3GA/M4A, WAV, WMA, QCP and MP3
It can also play video files in the following formats: AVI, WMV/ASF, FLV, MKV, MP4/3GP and WEBM.
Pricing: How much will the phone cost? Well, most US online stores start selling from $699 and in Nigeria, that would be from NGN115,000.
---
Comments: