Infinix Zero is coming to town
KoliTech Nigeria
---
Home
|
Phones
|
( 2 )
|
Subscribe
Posted by
Felix Okoli
on Monday July 21, 2014 at 12:55:10: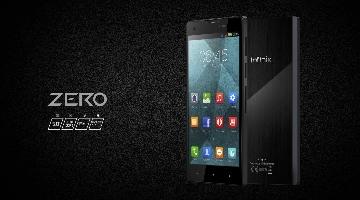 We've already gone past the first half of 2014 and Infinix, a tech company are set to launch another device called Infinix Zero smartphone.I was at a media presentation at Konga headquarters recently and got to meet people from Infinix, Konga and bloggers. A Konga rep explained to us why the Infinix Zero is the next Smartphone everyone should have on or before Christmas 2014. Infinix Zero is set to launched by September 2014 and would be on sale exclusively on Konga.It will run on the latest Android Operating system i.e. Kitkat Version 4.42 and this is the fastest and most efficient Anrdoid smartphone platform for now.What is infinx Zero? It is not like a sub-zero for those thinking along cold temperature lines. It's actually a bit more. It's not a game like for those who played with sub-zero in mortal kombat but you will be able to play lots of Android games on it. It's also not like Coke Zero which is said to be okay for those who want a low sugar soft drink but you will feel the lightness on your hands and in your pocket - It's really sleek and light!However, Infinix zero is much bigger than a drink or video game. It's a smartphone with which you can do quite a lot of things which includes making calls, receiving and sending text messages, video chatting, mobile online chatting, playing games, taking pictures and video recording. You can also use quite a lot of apps already installed and even be able to download more from the Android stores.From Zero to Hero, Infinix Zero is expected to go to a lot of places and even outrank other mobile phones in the market. It's not just a mobile phone, it's a smartphone and mostly designed for smart young people who use their mobile phones for doing much more than just making phone calls.How much will Infinix Zero sell for in Nigeria. The price is estimated to be at around N25,000 or below. I think this will be the newest and cheapest smartphone ever in Nigeria when you consider the fact that most other smartphones launched in the market really cost as much as N40k and above. How were they able to reduce the price so much? I guess because they've avoided costs like warehousing and marketing with major dealers so as to make it more affordable to the generality of people.Is the Infinix Zero smartphone really for everybody? Well, yes as long as they know how to use smartphones. However, it seems to be most suitable for younger people between 16 to 45 years of age since from my experience, older people find it hard to use smartphones in our world of today. Perhaps that would change over time. Yes, smartphones like the Infinx Zero can be a bit complicated for older people and I wouldn't advise them to buy if they find modern day smartphones a bit complicated but for the phone savvy young people, this Infinix Zero smartphone really rocks.How to buy an Infinix Zero phone? Well, you can simply order it online on shopping websites like Konga and even chose to pay cash on delivery. It's easy to shop at Konga and it's only smart you save money when buying smartphones like the Infinix Zero.
---
Comments:
Re: Infinix Zero is coming to town
Reply by collins on Thursday October 2, 2014 at 24:47:6: when will the infinix zero be released to retail stores aside from konga.
---