What size of memory card can a mobile phone carry?
KoliTech Nigeria
---
Home
|
Phones
|
( 2 )
|
Subscribe
Posted by
Felix Okoli
on Tuesday December 3, 2013 at 15:38:18: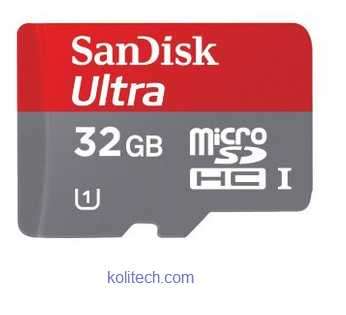 When it comes to saving or storing files on a mobile phone, one of the tools that does the magic well is an external memory card.Mobile phones make use use of a Microsd memory card to increase their memory size and this is normally helpful in situations when the internal memory is not enough for the user.If you intend to increase your mobile's phone's memory size, you can do by adding an external memory card to it. If you are howevern ot the kind of person that stores a lot of files on your phone, then there really is no need getting a memory card.Memory cards have the ability to store a lot of useful data which the phones needs such as video files(mp4s, 3gps etc), music files(mp3s, aacs, midis etc) and pictures(jpegs, gifs and pngs). The size of the memory card you'd need will depend on the size of the files you'd want to store.Most phone users would like to buy a memory card for their phones just to increase it's file storing capacity but not everyone knows what storage capacity to buy or what type of memory card they should get.Well, mobile phones like most gadgets do come with their own internal memory and external expandable memory capacity. One of the things you should try to find out before buying a memory card for your phone is to know your phone's specification.Let's say you'd like to store mostly mp3 songs in your phone and a file size for an average mp3 is about 1mb, then you'd probably need about 32GB memory card if you want to be able to store over 30000 songs in mp3 format. Video files tend to use more size and so if you'd like downloading a lot of videos to your phone, you may be able to store a lower number of videos than compared to mp3s since video files can be as much as 5mb each for short videos.Just Google for your phone's model or take a look at the manual and you'd know the memory size specs for your phone. Once you know the memory size capacity, then you would be able to know which one Currently I'm using a Samsung GT-B5512 phone and this is basically an Android phone that has an expandable memory of 32GB according to its specification. So, I bought an 8GB Sandisk microsd and it works pretty well. Already, I have a lot of files on it, mostly musical and yet, there is still a lot of space for more. Imagine what one would be able to do with a 32GB microsd card on a phone.
---
Comments: