What Tecno Phantom A+ Smartphone can really do
KoliTech Nigeria
---
Home
|
Phones
|
( 2 )
|
Subscribe
Posted by
Felix Okoli
on Monday January 13, 2014 at 10:57:33:
Tecno Phantom A+ is one of Tecno's best selling phone for 2013 and this is probably because it is one of the best smartphones ever produced by Tecno.Smartphones are known to be smarter than ordinary mobile phones and that's what Tecno's Phantom A+ is. Like most smartphones, it is designed to do a bit more work than what mobile phones are traditionally used for. A smartphone like the Phantom A+ can perform some computing work like calculate, make use of apps, read files and documents like pdfs as well as play videos. It is built with an operating system designed for mobile devices.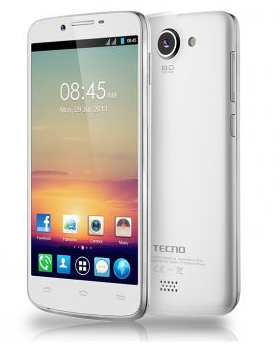 One of the first things that fascinated me about the Tecno Phantom A+ is the touchscreen technology. There are no physical alphanumeric buttons, only the touchscreen that displays the buttons when you want to type anything. For most of the menu, you have to touch the screen to be able to use it and this is quite smooth.A lot of bloggers have written about the specifications of the Tecno Phantom A+ but I just don't want to focus on the specs but on what you can actually do with the phone. So what can one really do with the Tecno Phantom A+?
What Phantom A+ can do
============
Dual Sim
: Phantom A+ has a dual sim slot that allows one to make use of 2 sims from different networks. You can decide which of the networks that would be your default one for making calls, sending text and doing other things but you would also be able to receive voice calls on both of them. You can easily switch to your default network by pulling down the top menu and selecting the network. Also, when loading recharge cards or trying to make calls, you can choose which network to dial from.
Touchscreen ability
: Most of the buttons and menu on the Tecno Phantom A+ works with a touchscreen and this means that you have to touch your phone's screen in order to select an action or button. When typing, dialing or receiving calls, you'd need to touch the screen. It's quite smooth.
Voice calling
: This is one of the basic functions of a mobile phone. It can make voice calls from your network to other users. You can decide to select who to call from your contact list or type in the number on your touch screen tab. The microphone and speaker is quite ok to use
Sending Text messages
: You can also send text messages on your device easily. Just pull out the messaging platform and you can do that using the touch screen keys.
Video calling
: Like most smart phones, you can also use this device to make video calls apart from just voice calls. This function allows you to call people using a 3G platform and be able to let them see you in video while you'll also be able to see them on your phone. For video calls, both phones should be able to send and receive video calls
Internet browsing
: It has an Android Browser that works with HTML5 & Flash. You'd be able to access the internet much faster on this device as it works with 2G, 3G, HSDPA and WiFi networks
Play Audio files
: With this device, you'd also be able to play a lot of audio files in formats such as mp3s, wmas, midis, amrs and wavs. You can play it using the external speaker or through an earpiece attached to it.
Play Video files
: Tecno Phantom A+ also allows you to play video files in the following formats: mp4, 3gp and avi. The screen display is a bit larger than normal mobile phones as it's built like a mini-computer and for your entertainment. You can watch really long videos on your phone as long as it's stored in your memory card.
WiFi sharing
: You can also share files with your smart phone using a WiFi connection just like Bluetooth and infra red connections work. For Wifi sharing to work, both devices much be Wifi capable.
WiFi hotspot
: You can also use your Tecno phantom to create an Anroid WiFi hotspot as well as connect to Wifi hotspots for accessing the internet. With a portable Android Wifi hotspot, you can connect other devices to the internet using the hotspot your Phantom A+ provides. You can also connect the Phantom to other much faster public Wifi hotspots such as Oxygen, Hynet, Mainone and so on for quicker downloads.
Take pictures
: You can take good pictures with your Phantom A+ using both the front and back camera. If taking face pictures for social media sites like Facebook, you can make use of the front camera (1.2MP). The back camera (8.0MP) provides a much clearer shot and you can take better pictures with it.
Capture Video
: The Phantom A+ is also good at video recording and you can do this with either the front or back camera. The video camera is also what makes it possible to do video calls. You can capture videos with your phone for extended time period and have it saved in your microsd memory card. It creates and stores videos in the mp4 format
Play Android games
: There are a lot of interesting Android apk games available online that you can play on your Tecno Phantom A+ phone. It does come with some few games installed but you can get more from free Android game sites. All it takes it to get the source apk game file, install it on your system and you are good to go.
Access Google maps
: I guess you don't really need me to tell you about Google maps. For those who are already used to Google maps, you'd agree that it's a very cool app to use whether on your desktop computer or mobile phone. Most Android phones like Tecno smart phones tend to come with Google maps pre-installed and this app allows one to know how to get from one place to another without asking for directions. Google maps already covers a lot of locations including streets and roads across Nigeria. In case you ever get lost on the road, with Google maps, you'd be able to get your current location and get directions to where you want to go. Google maps can give your current location using your current latitude and longitude on the internet and also give you directions on a specific route to follow to get to a destination. It had to come installed on the Phantom A+ else it wouldn't be a cool device.
Checkout Facebook
: There is a Facebook app too on Phantom A+. For those who are used to the social networking site, this is a cool app to have and it's already installed on the phone. It really saves you the time and effort in trying to use a traditional browser to checkout your Facebook account and chat with friends. With the app, you could easily log in and out and also be able to do online chatting while saving costs on data use.
Voice recording
: Want to record voice conversations and sounds? Well you can do this easily on your Tecno as all it takes it running the voice recording app. Once turned on, you'd be able to capture sound in your environment and it stores the audio file in a suitable format for mobile in your microsd card.
Play FM Radio
: You can listen to local radio stations quite comfortably and easily with this Tecno device. All it takes is connecting an earpiece or headset and turning on the FM radio app on your device. You can listen to radio stations like Cool Fm, Raypower, Bond FM and so on.
Connect to computer through USB
: It has a microUSB port that allows you to connect to a USB port using a microUSB to USB cable. With this, you'd be able to connect to your computer and transfer files easily and much faster than Bluetooth. You can copy your videos and mp3 from computer to the Tecno's Memory card using this method.
Extensive memory space
: This is one of the reasons why I so much love the Tecno Phantom A+ smart phone. It has an internal memory space of 4GB which is quite huge and besides that, it also comes with an 8GB microsd card included. You would now be wondering what you'd be doing with all that space only to find out that it also supports up to 32GB microsd cards. That's like up to 38GB of data capacity if we are focused on the maximum space it can use.
Buy a Tecno Phantom A+ SmartPhone today
---
Comments:
Re: What Tecno Phantom A+ Smartphone can really do
Reply by Hoyindamola on Friday April 4, 2014 at 20:39:12: I want to know maybe the techno has a instigrame apps
---
Re: What Tecno Phantom A+ Smartphone can really do
Reply by Tubas Auta on Wednesday April 23, 2014 at 15:9:43: I hav techno A+ I discovered dat my internal memory is not up to 4gb, and I even wen I bought 32gb I also find out it s still not compartable, can any body help me out?
---
Re: What Tecno Phantom A+ Smartphone can really do
Reply by Felix Okoli on Wednesday April 23, 2014 at 15:9:43: Tecno phantom A+ can carry up to 32GB as far as I know. Is it a new memory card and did you format it first before using? Some memory cards might require formating. You also need to ensure that it's a microsd memory card.
---
Re: What Tecno Phantom A+ Smartphone can really do
Reply by ty on Friday August 22, 2014 at 2:16:28: can on access the apps via pc?
---
Re: What Tecno Phantom A+ Smartphone can really do
Reply by Felix Okoli on Friday August 22, 2014 at 2:16:28: The apps are Android apps and you might be able to download them on your computer but you can only use it on Android platforms
---
Re: What Tecno Phantom A+ Smartphone can really do
Reply by annie on Tuesday October 7, 2014 at 1:53:5: Duuh! the 4GB internal memory has been partitioned. there's exactly 0.98GB for installing apps and more than half of it has been used for preinstalled and system apps. User has about 0.12GB to install apps. Had to remove my Facebook and messenger after sometime and I keep uninstalling playstore updates to free memory... totally annoying.
---
Re: What Tecno Phantom A+ Smartphone can really do
Reply by AYODELE OLUWANIFEMI on Wednesday November 5, 2014 at 22:1:22: 1) is there any way one can browse with tecno phantom free/without deducting much money/MB.
2) How can I do subscription with tecno phantom like that of BB
---
Re: What Tecno Phantom A+ Smartphone can really do
Reply by Felix Okoli on Wednesday November 5, 2014 at 22:1:22: 1. I don't think it comes with free browsing
2. You can download and install BBM for Android on your Tecno and then subscribe for BB service using your SIM Card
---